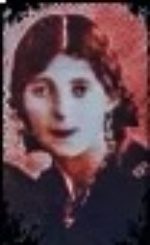 The secret of our success
A smile, warm welcome and a good meal is what you would expect when eating at Chateau Yaffa. We continue our matriarchs tradition by welcoming you to our home.

Come early and stay late with Chateau Yaffa.
Our Food Philosophy
At Chateau Yaffa, we believe in creating a culinary experience that nourishes both the body and the soul. Our philosophy is centered around the following principles:
Community – Food has the power to bring people together, and we believe in using our platform to foster a sense of community. Whether it's through hosting events or simply creating a welcoming atmosphere in our restaurant, we are dedicated to creating a space where people can come together and enjoy a meal in good company.



Health and Wellness – We believe that food can have a profound impact on our health and well-being. Our menu features a variety of nutritious options that are designed to nourish the body and promote overall health and wellness
What People Are Saying
Browse through our testimonials to get a glimpse of what sets us apart and why our customers keep coming back for more!
Chateau Yaffa Restaurant Bar & Grill is a hidden gem in the heart of the Brooklyn, NY. The atmosphere is cozy and inviting, and the food is simply amazing. Every dish we tried was expertly prepared and bursting with flavor.
I recently visited Chateau Yaffa Restaurant Bar & Grill for a business dinner and was blown away by the quality of the food and service. The staff were attentive and professional, and the steak I ordered was cooked to perfection.
If you're looking for a top-notch dining experience, look no further than Chateau Yaffa. The menu is thoughtfully curated, and every dish is made with the freshest ingredients.
I had an incredible dining experience at Chateau Yaffa Restaurant. The food was expertly prepared, and every dish was a delightful blend of flavors and textures.