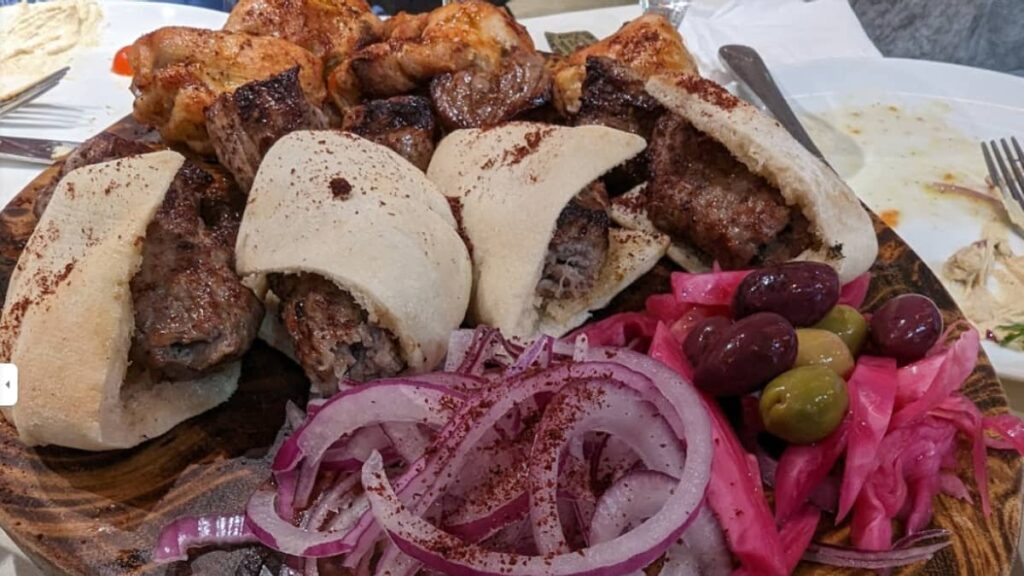 Introduction
Bar and grill restaurants have become a staple in the dining scene, offering a unique and vibrant experience that combines delicious food with a lively atmosphere. In this blog post, we'll delve into what exactly defines a bar and grill restaurant, highlighting the key elements that make them so popular among food enthusiasts and socializers alike.
The Atmosphere: Chateau Yaffa is a Bar and grill restaurant that provides a lively and casual atmosphere. These establishments often incorporate a bar area where guests can enjoy a variety of alcoholic beverages, including beer, cocktails, and wine. The combination of a relaxed ambiance, friendly staff, and entertainment options like live music or sports screenings creates an inviting space for socializing and unwinding.
The Grill: Mouthwatering Food for All Tastes As the name suggests, a bar and grill restaurant specializes in grilled cuisine. The menu typically features a wide array of options, including burgers, steaks, seafood, barbecue, and flavorful grilled vegetables. The expert chefs behind the grill work their magic to create dishes bursting with smoky and charred flavors that are sure to satisfy even the most discerning palates.
Variety and Flexibility: Catering to Diverse Preferences Bar and grill restaurants are known for their versatility in catering to a range of dietary preferences and cravings. Alongside the grilled specialties, they often offer an extensive menu with options like salads, sandwiches, wraps, and vegetarian or vegan choices. This variety ensures that everyone in your group can find something delicious to enjoy.
Socializing Hub: A Gathering Place for Friends and Family. Bar & Grill restaurants are renowned for their social appeal. Whether you're meeting up with friends after work, celebrating a special occasion, or simply looking for a place to relax and enjoy a meal, these establishments provide a welcoming environment. The combination of great food, refreshing drinks, and a convivial atmosphere encourages conversation, laughter, and the creation of lasting memories.
Sports and Entertainment: Amplifying the Experience Many bar and grill restaurants feature large screens or multiple TVs, making them ideal spots for watching sports games or other popular events. Whether it's cheering for your favorite team or catching up on the latest sporting action, the communal setting of a bar and grill enhances the excitement and enjoyment of the experience.
Conclusion:
Chateau Yaffa Bar & Grill Restaurant in Mill Basin, Brooklyn, is a culinary oasis that promises an unforgettable dining experience. From the moment you step through the doors, you'll be captivated by the blend of delectable cuisine, attentive service, and an inviting atmosphere. Whether you're a local resident looking for a new favorite spot or a visitor seeking to explore Brooklyn's vibrant food scene, Chateau Yaffa is sure to leave a lasting impression. So make your way to 6214 Avenue U, Brooklyn, NY 11234, and embark on a culinary journey that will tantalize your taste buds and create cherished memories.