Nestled in the charming neighborhood of Mill Basin in Brooklyn, New York, Chateau Yaffa Bar & Grill Restaurant is a culinary gem that delights locals and visitors alike. Located at 6214 Avenue U, Brooklyn, NY 11234, this establishment offers a unique dining experience where mouthwatering cuisine, attentive service, and a welcoming ambiance come together seamlessly. Let's take a closer look at what makes Chateau Yaffa a must-visit destination for food enthusiasts in the heart of Brooklyn.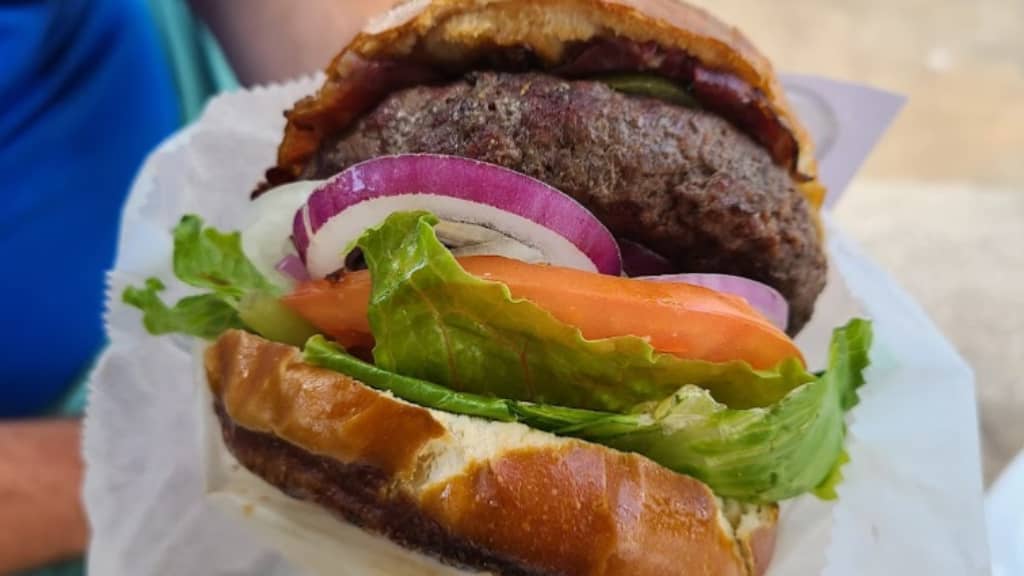 A Culinary Extravaganza:
At Chateau Yaffa, the culinary creations are nothing short of exceptional. The talented chefs curate a diverse menu that showcases a fusion of flavors, drawing inspiration from international cuisines while incorporating a touch of local charm. From the first bite to the last, every dish is meticulously crafted using the finest ingredients to deliver a feast for the senses.
The grill takes center stage, allowing guests to indulge in perfectly cooked steaks, juicy burgers, and a tantalizing array of seafood specialties. Each dish is infused with rich flavors, ensuring a memorable dining experience for meat lovers and seafood enthusiasts alike. Vegetarian and vegan options are also available, catering to a wide range of dietary preferences and ensuring that everyone can find something to savor.
A Captivating Atmosphere:
Step inside Chateau Yaffa and be greeted by an atmosphere that effortlessly combines elegance and comfort. The interior boasts stylish decor, with contemporary touches complemented by warm lighting. The spacious dining area provides ample seating, whether you're looking for an intimate dinner for two or planning a larger gathering with family and friends.
The friendly and attentive staff at Chateau Yaffa go above and beyond to ensure that every guest feels welcomed and taken care of. Whether you're seeking recommendations from the menu or have specific dietary requirements, the knowledgeable team is ready to assist, ensuring a personalized and enjoyable dining experience.
Unwind at the Bar:
Chateau Yaffa's bar is a haven for those who appreciate fine beverages. Craft beer connoisseurs will find a wide selection of local and international brews, showcasing a variety of styles and flavors. Wine enthusiasts can indulge in a curated list of wines that perfectly complement the restaurant's culinary offerings, with options to suit every preference.
The skilled mixologists at Chateau Yaffa work their magic, crafting exquisite cocktails that are both visually stunning and deliciously satisfying. Whether you're in the mood for a classic favorite or a unique signature creation, the bar menu offers a delightful array of libations that will impress even the most discerning palate.
Conclusion:
Chateau Yaffa Bar & Grill Restaurant in Mill Basin, Brooklyn, is a culinary oasis that promises an unforgettable dining experience. From the moment you step through the doors, you'll be captivated by the blend of delectable cuisine, attentive service, and an inviting atmosphere. Whether you're a local resident looking for a new favorite spot or a visitor seeking to explore Brooklyn's vibrant food scene, Chateau Yaffa is sure to leave a lasting impression. So make your way to 6214 Avenue U, Brooklyn, NY 11234, and embark on a culinary journey that will tantalize your taste buds and create cherished memories.